Easy appointment booking between patient and doctor
Appointment management will never waste your time again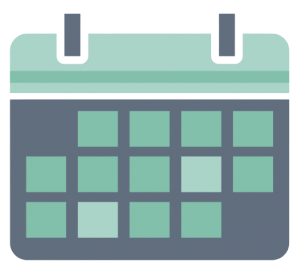 Save time and never miss an appointment
Save your time.
Our appointment booking system gives you the option to book an appointment for a video or in-person consultation.
Never miss an appointment: our booking appointment system integrates a calendar and a reminder system who allows you to miss anything.
Manage your appointments efficiently according to your availability: you can change the date and time of your appointment in case of unavailability.


Accessibility at all times and Mobility
You can make an appointment reservation at any time, including outside the opening hours of hospitals.This is the whole point of our solution. Be able to make an appointment thanks to our service available 24 hours a day, 7 days a week.
Booking is not only accessible at any time, but also from anywhere.
With our appointment booking system, you choose the schedule that suits you from among all those available from more than twenty doctors.
Transparency also carries over to prices: the prices you pay are those displayed online. You know what to expect and have no unpleasant surprises.
An additional advantage of our appointment booking system is the possibility that we have offered you to pay for your consultation online.
Again, you save time during the appointment.
Online payments are secure, which reassures both patients and the company.
Dont Worry! All Of Your Data Are On Secure
Information that affects your health is personal. Your contact details, the history of your appointments, the documents you share with your doctor: respecting the confidentiality of this data is essential. This is our top priority.
Maintaining a very high level of security is made possible by the work carried out by all Afriwell developers. We have invested in the best computer security software to guarantee you maximum security.
How does the appointment booking system work?
In a laoreet purus. Integer turpis quam, laoreet id orci nec,
ultrices lacinia nunc. Aliquam erat volutpat.
Curabitur fringilla in purus eget egestas. Etiam quis.